Now we will learn how to read the notes of the Treble Clef.
The music alphabet is similar to the normal alphabet except for a few key differences:
First, highest letter in the music alphabet is G.
A B C D E F G
Second, after G the letters start over again with A.
A B C D E F G A B C D E F G A
To memorize the lines on the treble clef, we use the acronym Every Good Boy Does Fine.

To identify the spaces on the treble clef we use the word FACE.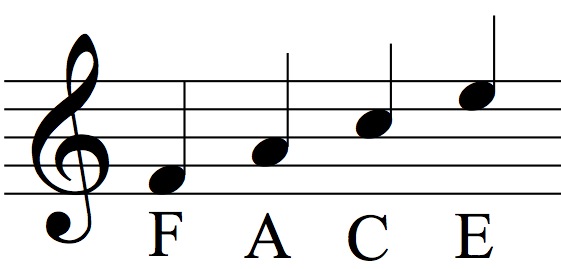 The notes E, F, and G we learned on the guitar look like this: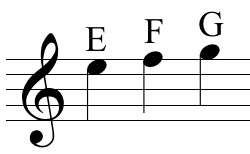 Please press the Exercise button below.